I am currently in Hong Kong for fieldwork and went for a meeting at Hong Kong University today. On the way up from the new HKU station panels telling the University's history have been installed. Among the early panels were many references to the the medical training the University provided in the early days. And that reminded me of Scot James Cantlie.
Born in Dufftown in 1851, Cantlie studied at the University of Aberdeen, gaining a degree in arts and medicine. He then proceeded to London to finish his medical education at Charing Cross Hospital, where he subsequently became demonstrator of anatomy – a position he held from 1872 to 1887. He also became assistant surgeon at the hospital in 1877, moving on to surgeon in 1887.
His work brought Cantlie to Egypt in 1883 as part of a small group sent to assist with the cholera outbreak there. But he was to make it even further afield to the Far East in 1888, when he took up a position as dean of the Hong Kong College of Medicine for Chinese, which later became Hong Kong University. His time in Hong Kong was very valuable in professional terms as it also allowed Cantlie to develop his knowledge of tropical diseases, a knowledge he drew upon heavily after his return to Britain.
It was at the College of Medicine in Hong Kong that Cantlie first met Sun Yat Sen, who was one of his students at the College. Sun Yat Sen later became a Chinese revolutionary and the first president and founding father of the Republic of China. The two remained friends and Cantlie was paramount in preventing Sun Yat Sen's execution in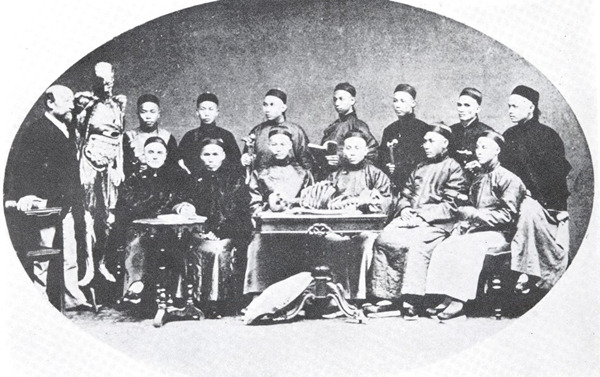 London in 1896. Members of the Chinese Secret Service had detained Sun Yat Sen at the London Chinese Legation and were intending to kill him. He was released after 12 days and largely as a result of the media campaign Cantlie had launched via The Times. When Sun Yat Sen became president of the Republic of China, Cantlie was one of the people he wrote to about it (click here to read the letter).
While ill health contributed, in 1896, to Cantlie's decision to return to London, he remained heavily involved in the medical profession. Thus he was connected to the founding of the Journal of Tropical Medicine in 1898, and, in 1899, of the London School of Tropical Medicine. In 1907, he was a founder of the Royal Society of Tropical Medicine and Hygiene. It was also in the early twentieth century that he worked on improving the provision and training of ambulance services, and became a pioneer of First Aid, authoring the first First Aid manual.
To learn more about Cantlie, click here.
You might also like to explore the digital records available online from the Wellcome Library. Just search for James Cantlie here.